DIKARENAKAN KOMEN POST DI CM12.1 INI KETIKA SAYA CARI TIDAK ADA, MAKA DARI ITU JIKA ADA YANG DITANYAKAN BISA VIA EMAIL ATAU FB SAYA ATAU POST LAIN.
IF YOU HAVE QUESTION ABOUT CM12.1 PLEASE CONTACT ME VIA FB OR EMAIL OR IN OTHER POST, BECAUSE SO MANY COMMENT IN THIS POST.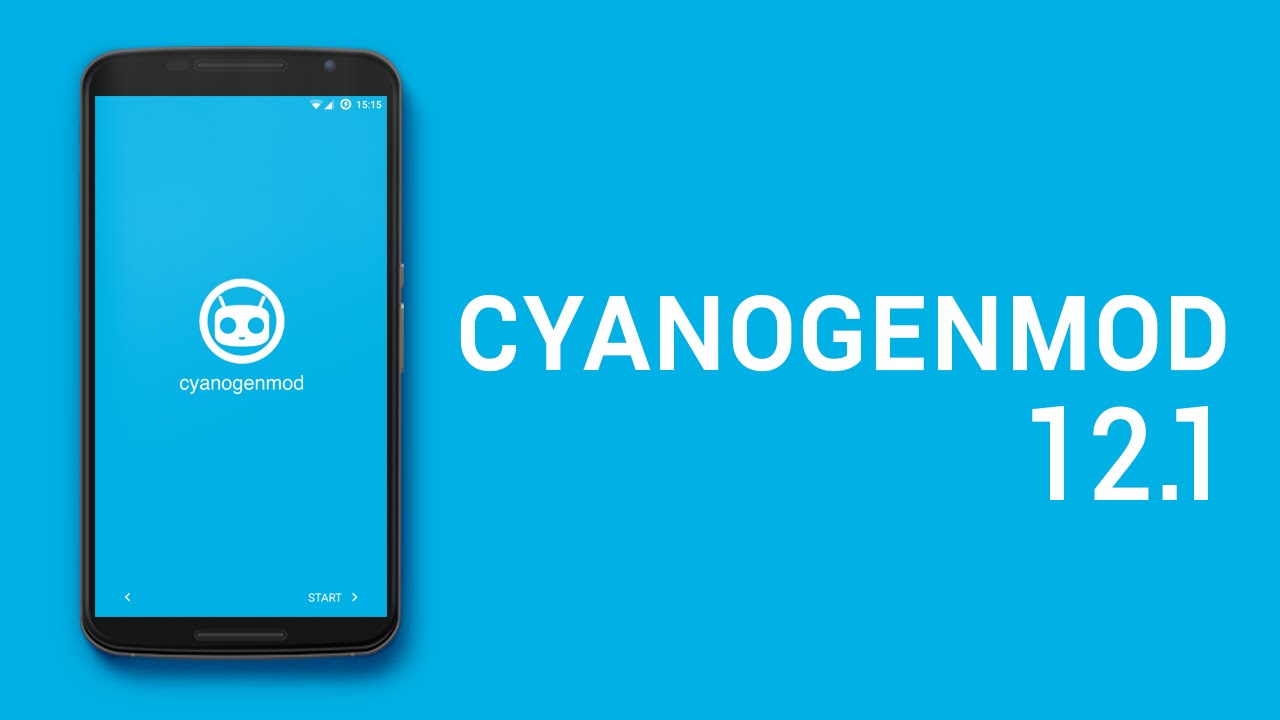 IF DOWNLOAD LINK NOT APPEAR OR ERROR IN UC BROWSER YOU MUST USE OTHER BROWSER OR DISABLE ADBLOCK IN UC BROWSER.
JIKA LINK DOWNLOAD TIDAK TERLIHAT ATAU ERROR KETIKA MAKAI UC BROWSER SILAHKAN MAKAI BROWSER LAIN ATAU SILAHKAN MATIKA ADBLOCK DI UC BROWSER
========================
WARNING !:
"SAYA TIDAK BERTANGGUNG JAAWAB DENGAN APA YANG TERJADI KEDEPANNYA ENTAH SDCARD ERROR,HP MELEDUK DAN LAIN SEBAGAINYA, LAKUKAN DENGAN RESIKO KALIAN SENDIRI. JIKA KALIAN MENYALAHKAN SAYA , SAYA HANYA AKAN MENTERTAWAKAN ANDA. HAHAHA!"
=================================
BAHASA INDONESIA || BAHASA INDONESIA
================================
Selamat datang kembali di blog sederhana ini, terimakasih karena masih setia mengunjungi blog saya ini. pada kesempatan kali ini saya akan berbagi sebuah rom baru hasil kompilean seorang pemula. ROM kali ini bukanlah kitkat base melainkan lollipop base.ROM itu adalah CyanogenMod 12.1.
WANT TO DONATE? YOU CAN GO
HERE PAYPAL
OR YOU CAN PM ME IN
FACEBOOK
PERINGATAN!!!
Tolong baca sampai akhir post ini agar tidak banyak pertanyaan di kemudian hari.

Jangan terlalu banyak ngeluh dengan bug-bug yang ada, apalah daya seorang newbie yang berjalan perlahan. dan ingat saya bukan pembantu kalian yang kalian suruh-suruh untuk ngefix. kalau saya telah menemukan fix-fixnya juga pasti akan saya share.

Kalau makai UCBrowser susah untuk mendownload silahkan makai Chrome/Browser bawaan dan browser lainnya.
Siapa yang tidak kenal dengan Cyanogenmod, yaitu sebuah organisasi android opensource yang selalu up to date. sebelumnya saya telah berhasil membawa CyanogenMod 11 versi kitkat dan kali ini Alhamdulillah setelah sekian lama akhirnya saya berhasil membawa CyanogenMod 12.1 versi lollipop ke device samsung galaxy core 2. CyanogenMod adalah REAL LOLLIPOP ROM . Bukan hanya merubah build.prop semata kayak ROM yang yah kalian taulah yang ngaku "LOLLIPOP" tetapi cuman remod apk lalu di repack dan diberi nama "ROM" sebenarnya nama tersebut tidak cocok, ada sebutan yang lebih cocok yaitu "TEMA".
SEDIKIT GAMBARAN UMUM CYANOGENMOD 12.1
Selanjutnya sebelum kalian berlanjut untuk menggunakan CyanogenMod 12.1 ini dan semua hasil karya saya, saya mohon kepada kalian bila mau berbagi ke blog atau youtube kalian, Saya mohon dengan sangat :
Jangan pernah re-upload apa yang telah saya share, dengan tidak mereshare artinya kalian menghargai apa yang telah saya share dan apa yang telah saya kerjakan. ngompile rom dan membuat suatu karya bagi saya itu tak semudah membalikkan tangan. semua butuh proses.

Jangan menggunakan direct link ke rom.gapps.kernel dll yang langsung menuju androidfilehost. Tolong dengan sangat re-direct link kalian ke post di blog saya ini dan atau post saya di xda, dengan tidak menggunakan direct link artinya kalian menghargai apa yang telah saya share dan apa yang telah saya kerjakan. ngompile rom dan membuat suatu karya bagi saya itu tak semudah membalikkan tangan. semua butuh proses.

Jika kalian membuat video apapun berkaitan dengan semua hasil karya saya namun dengan catatan tolong link-link yang tersedia di video tersebut tidak menggunakan direct link tapi re-direct ke post saya.

Jika kalian ngasih adfly/shortener lainnya TOLONG yang kalian short adalah LINK POST SAYA DI BLOG INI/XDA bukan LINK ROM LANGSUNG KE androidfilehost.com/blablabla.zip!!!
Dengan menyanggupi permohonan saya di atas dengan baik berarti kalian layak menjadi penikmat yang bijaksana dan bangga dengan kalian sebagai penikmat yang bijaksana :) . Ok sekian intronya dan ayo kita mulai pembahasan tentang CyanogenMod 12.1 Samsung Galaxy Core 2.
CyanogenMod 12. 1 di SM-G355H ini sudah built-in SandroidKernel v1.3 jadi untuk kernelnya sendiri sudah memiliki beberapa fitur tentunya kemudian untuk ROM nya sendiri ini adalah source bulan juli lalu yang saya download dari skadoosh androidfilehost untuk menghemat bandwith ya walau ukurannya masih gede sih.
Dan karena ini pertamakali release CyanogenMod 12.1 untuk Samsung Galaxy Core 2 dan saya cuman nemu beberapa bug maka saya merelease Beta Version untuk ROM ini. CyanogenMod12.1 ini saya build untuk SM-G355H Dual Sim, jadi selain versi itu kalian tetap bisa menginstallnya namun saya tidak bertanggung jawab dengan apa yang terjadi.
UNTUK YANG MAKAI SINGLE SIM, rubah "
dsds
" di build.prop menjadi "
none
"
.
Dan bagi yang mau tema yang saya gunakan ketika membuat video review silahkan googling aja theme Vibrance CM13 , Dan apakah tema CM13 bisa dipakai di CM12.1, Bisa TAPI TIDAK SEMUA, Sebagai contoh itu Vibrance bisa saya install dan bisa saya terapkan. So silahkan hunting tema-tema yang bagus dan menarik. Bila susah mencarinya cari aja di Playstore pasti ketemu. Kalau susah lagi Bisa pergi
KESINI
. Maka kalian akan mendapatkannya.
LIST BUG YANG DITEMUKAN :
[FIXED] Off charging. Ketika di chas dalam keadaan mati, charging animasinya gak akan nongol dan entah dayanya masuk atau enggak saya belum sempet ngecek.(Kata orang luar sih tetep ngechas,coba aja)

[PENTING!!!]

PASTI BOOTLOOP KETIKA GANTI FONT DARI THEME MANAGER.JADI JANGAN CENTANG BAGIAN FONT KETIKA NERAPIN TEMA!
Gak bisa ganti bootanim dari tema manager.
Kadang ikon H+ SIM2 tidak muncul, namun tetap konek
Silahkan cari lagi.....
SYARAT SEBELUM MENGINSTAL :
HP terinstal TWRP bukan CWM, Saya sendiri makai TWRP 2.8.1. Yang tetep makai CWM bila kalian menemui kendala silahkan dipikir sendiri.
Sebelum menginstall ada baiknya di flash ke stockrom dulu menggunakan odin namun bila tidak pun tidak apa tetep bisa.
Odex Deodex?? Tidak masalah odex deodex karena ini beneran rom bukan cuman mod
Base Firmware or Baseband?? Tidak masalah juga firmware yang digunakan semua firmware bisa.(SM-G355H untuk selain H version saya tidak tahu.).
CARA INSTAL DENGAN TWRP (Ikuti langkahnya agar berhasil) :
Download dan letakkan file installer CM12.1 di ExternalSDCard
Matikan handphone dan masuk ke mode TWRP
Setelah masuk ke TWRP mode cari menu "WIPE"--->"ADVANCE WIPE"--->Pilih

System

,

Dalvick

,

Data

,

Cache

--->lakukan wipe.
Setelah proses wiping selesai selanjutnya di main menu TWRP pilih --->"INSTAL"--->cari file installer CM12--->lakukan instalasi. Proses isntalasi memakan waktu beberapa menit, bersabarlah sampai proses selesai.
Setelah proses instalasi selesai akan muncul 3 pilihan, JANGAN LANGSUNG PILIH REBOOT namun pilihlah "WIPE CACHE/DALVICK"--->lakukan wipe--->tunggu hingga proses selesai.
Setelah proses wipe yang ke 2 selesai silahkan Anda pilih "REBOOT"
Booting memakan waktu cukup lama, jadi silahkan bersabar. Bila telah selesai booting silahkan di konfigurasi.
Setelah proses konfigurasi selesai dan bisa masuk ke homescreen selamat REAL LOLLIPOP ROM TELAH BERHASIL TERINSTAL. ENJOY IT!

Bila mau ada playstorenya silahkan lanjut install GAPPSNYA.
CARA ROOT :
Aktifkan Opsi Pengembang dengan men-tap 7x di bagian nomor bentukan di about phone

Setelah itu masuk ke Settings-Opsi Pengembang-Root akses-Pilih Aplikasi dan ADB

Selesai.
Bagi pengguna SINGLE SIM, aktifkan mode ROOT di developers options lalu silahkan ubah persist.radio.multisim.config= DARI "dsds" TO "none" menggunakan filemanager ataupun file explorer lainnya.
Bagi yang ngalami IMEI null setelah install CyanogenMod 12.1 silahkan flash ulang menggunakan FIRMWARE AOB1 INI dengan ODIN.
ENABLE MULTIUSER
:
Buka build.prop lalu tambahin line ini "

fw.show_multius

erui=1

" dan "

fw.max_users=5"

Save dan Reboot.
=================================
ENGLISH LANGUAGE ||
ENGLISH LANGUAGE
================================
Thank you for your visiting my blog & keep visiting.
On this opportunity I will share my new ROM which is successfully compiled by a newbie like ME. This rom is not based on Kitkat. I have compiled it into LOLLIPOP based ROM. The ROM is Cyanogenmod 12.1
WARNING :
Please read the full post, So that all your doubts are cleared.

Don't complain a lot about the bugs in my ROM, Compiling ROMs is a little part of my Life, I ALSO HAVE MY OWN LIFE. I'll try my best to fix the bugs. I am not your servant.

If you get some errors on downloading with UC Browser, use other browsers to download the ROM.
Before you use this CyanogenMod 12.1 and all my work, AND if you are want to share my work to your blogs or youtubes, PLEASE, I request you to follow these instructions :
Don't RE-UPLOAD or make a MIRROR LINK for all my work. IF you reupload my work then that means you are not appreciating all my hard work and all the time which I wasted to compile this ROM . Compiling a ROM is not easy job. It is not easy as snapping fingers. All need a long time and hard work.
Don't USE DIRECT LINK TO ROM,KERNEL,ETC FROM ANDROIDFILEHOST. PLEASE POST MY BLOG POST AS A LINK DOWNLOAD(RE-DIRECT all download file to MY BLOG POST)! If you do it, you are appreciating all my work and all time which I wasted to compile a ROM.
You are free to make a video about all my work but when its contain DOWNLOAD LINK, PLEASE use MY BLOG POST AS A DOWNLOAD LINK!
PLEASE IF you are add adfly/shortener, DON'T SHORT DIRECT LINK TO AFH, PLEASE SHORT MY BLOG POST OR XDA POST!
BUGS LIST :
[FIXED] Charging animations are not working, so I can't assure you whether it's charging or not.
Bootloop when you change a font from theme manager.So do not checklist the FONT when you apply some theme.
Search again...
REQUIREMENT BEFORE INSTALLING :
Device should have installed TWRP recovery not CWM, I used TWRP 2.8.1 to install this rom. If you still use CWM don't tell me if you get a problem.
Before installing the rom ,I recommend to flash stockrom first, but If you do not do it, its OK. It will not cause any problem.
You can install this rom on odex or deodex firmware ,because its ORIGINAL ROM not only stockrom MOD.
Base firmware and baseband will not cause any problem, its can be installed on all firmware for SM-G355H(Other version I have a DOUBT, just try it and you will get the answer.). SM-G355M also work perfectly.
HOW TO INSTALL (USE TWRP) :
Download and place CM12.1 installer file to ExternalSDCard
Turn off your phone and go to TWRP mode
After you go to TWRP mode choose "WIPE" menu--->"ADVANCE WIPE"---> choose System, Dalvick, Data, Cache--->Wipe it
After the wiping process is done. Now in TWRP main menu choose "INSTALL"-->search CM12 installer file ---> do Install, This process will take few minutes, BE PATIENT.
After Installation is done ,DON'T REBOOT SYSTEM but DO WIPE one again choose "WIPE CACHE/DALVICK"-->after wiping is done now yo can reboot your device.
Just wait until booting process done, it will eat your time, approximately 10 minutes.
After that you can see the boot animation, you will see some configurations menu, config it and now ENJOY THE REAL LOLLIPOP ROM.
For who want to use Google services, Install the GAAPS from the download section.
WHY MY SIGNAL NOT APPEAR??
Look at baseband whether it's null or not, If null you cannot use radio/cellular data. If not follow step 2
Turn on airplane mode then turn of again.
Don't forget to set the correct APN.
If still get NULL IMEI, Flash AOB1 Firmware for XSE Country through ODIN
CREDITS :
Whole CyanogenMod Team dan semua yang berkontribusi di dalamnya untuk semua sourcenya
Wifi Kantor ISP Solid untuk bandwithnya :D, Banyak yang saya pakai.
Ngoquang2708@XDA untuk semua source base SPRD Device
Doesntexits@XDA untuk semua source base SPRD Device
Skadoosh@androidfilehost untuk source high compressnya
Imam Sholihin, Faizal Ariffudin dan Lintang Bagus untuk Hardware support
Sc-Edy dan Ahmad Supriyanto buat fix soundnya.
Human OS (I don't know his name) & Saiful Islam for fixing Font and Some App make bootloop
Muhammad Ihsan a.k.a Ih24n@XDA , yang build ROM nya :p
Dan terakhir kalian sebagai "Penikmat yang Bijaksana".
=================================
DOWNLOAD SECTION
||
DOWNLOAD SECTION
================================
YOU NEED DOWNLOAD ALL AND INSTALL THEM
CYANOGENMOD12.1 ANDROIDFILEHOST
<---
CYANOGENMOD12.1 MEDIAFIRE
<---
CYANOGENMOD12.1 GOOGLE DRIVE
<---
FIX FUNNY SOUND
<---
FIX CHANGE FONT BOOTLOOP <---
FIX INSTALL APP LIKE VPN BOOTLOOP <---
FIX BATTERY DRAIN
<---
FIX OFF CHARGING
<---
GAPPS LOLLIPOP
<---
THEME VIBRANCE
<---
==============================
FIX PERFORMANCE ISSUE

(

MUST INSTALL

)
==============================
SERVER MEDIAFIRE
==============================
=================================
DOWNLOAD SECTION
||
DOWNLOAD SECTION
================================
Saya rasa sudah saya ungkapkan semua baik isi hati saya dan bagaimana cara pemasangan ROM CyanogenMod 12.1 di Samsung Galaxy Core 2 SM-G355H. Semoga dapat di nikmati dan digunakan sebaik mungkin. Terimakasih untuk kunjungan kalian semua di blog saya ini dan sampai jumpa di post selanjutnya.
MY QUOTE :
Ber-ETIKA-lah ketika menjadi seorang
User, Icipers, Modders , dan lain-lain.
SERTA HARGAILAH KARYA ORANG LAIN
Dengan cara TIDAK MENGAKU KARYA ORANG LAIN TSB
Dan JANGAN LUPAKAN CREDIT SEBUAH KARYA
KITA BUKAN APA-APA TANPA MEREKA-MEREKA